Wir sind für euch da!
Unser Team macht vom 18. September bis 05. Oktober Urlaub. Wir freuen uns ab dem 06. Oktober auf Ihren Besuch.
ab 01. September bis April öffnen wir:
Montag – Freitag
17:00 – 22:00 Uhr
Dienstag
Ruhetag
Samstag
11:30 – 23:00 Uhr
Sonntag & Feiertag
11:30 – 22:00 Uhr
and according to the terms of the agreement

Bei uns ist EC-Karten-Zahlung und Barzahlung möglich

Unsere Vier-Jahreszeiten-Biergarten ist täglich geöffnet!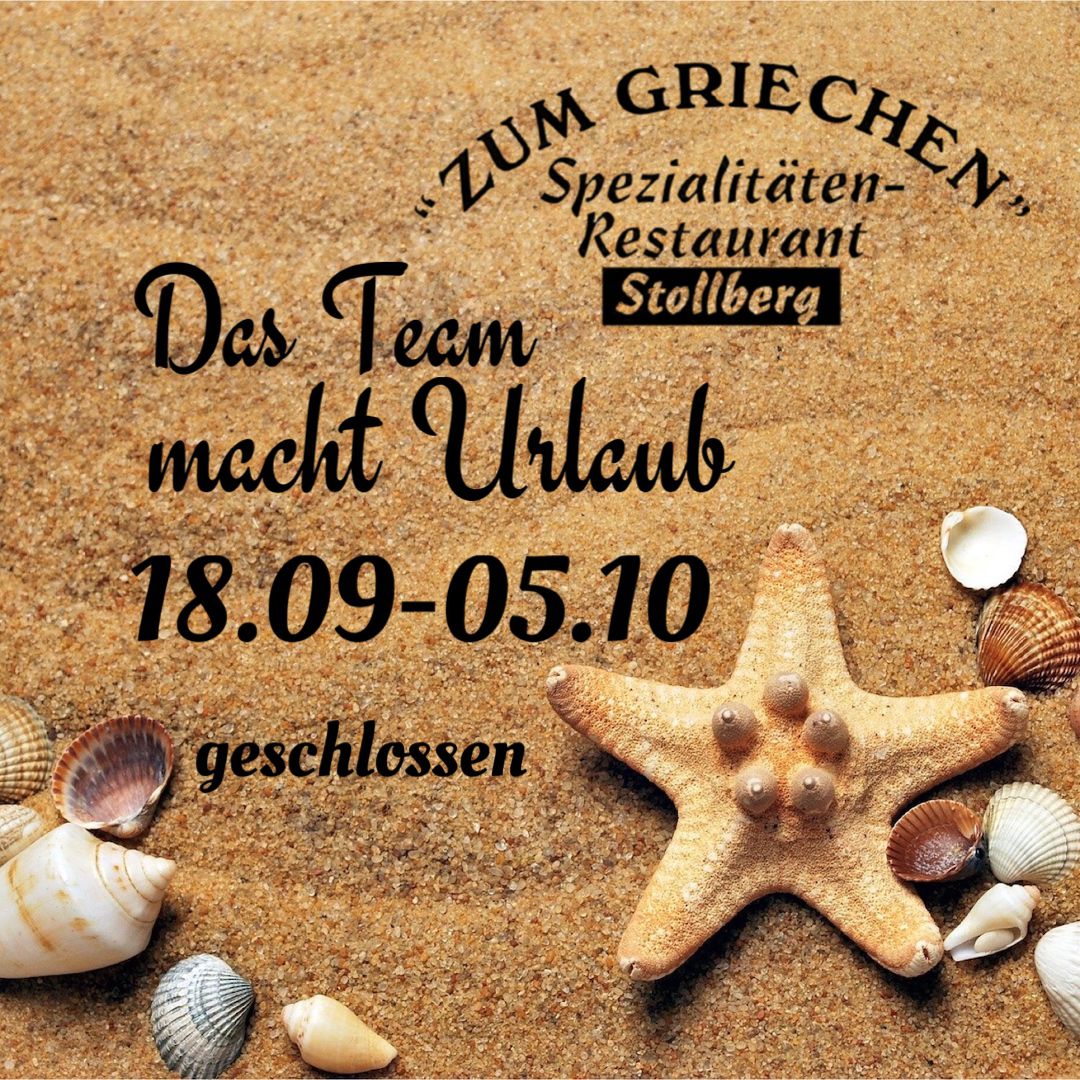 Ihr sucht eine passende Räumlichkeit, für eure Feier von bis ca. 35 Personen? Dann ist unser Kaminzimmer genau die richtige Idee. Selbstverständlich könnt ihr es auch an Wochenenden und Feiertagen für eure Feiern buchen.
Bitte habt dabei Verständnis, dass dies erst ab einer Personenzahl von 20 hungrigen, erwachsenen Genießern möglich ist. Anderenfalls kann es durchaus möglich sein, dass wir die verbleibende Fläche nutzen, um weitere Gäste an eigenen Tischen mit unserer griechischen Gastlichkeit zu begrüßen.
Solltet ihr in kleinerer Runde unser Kaminzimmer buchen, ist dies selbstverständlich möglich. Hierbei erheben wir jedoch eine entsprechende Tischpauschale.
You can reach us at the number +49 173 2554935 or 037296 33 38 to make a reservation.
---

We are looking forward to hearing from you soon!
Your team from "Zum Griechen"
Approach